International working session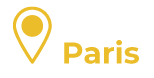 January 18, 2018

The international working session held on January 18 and organized by Prominent MED partner CSTB, marked the launch of the MED PPI Network. The MED PPI Network aims to bring together all stakeholders in the acquisition of innovation, including local authorities, public bodies, SMEs, experts and educational entities.

The objective is to promote understanding and greater capacity of entities, build partnerships and support greater use of pro-innovation approaches in the context of public policies. The international working session provided an opportunity for sharing of experience in the acquisition of innovation in the context of this network.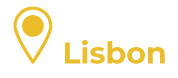 May 7, 2017

Hosted by IrRADIARE, an international working session was organized on July 7th 2017 in Lisbon - Portugal. After two interesting and fruitfull international working sessions, the Prominent MED partners got back together to work actively in a working session on the 6th of july and a steering committee session to work on the identification and benchmarking demand and innovation procurement selection on the 7th.

On the 7th of july, a study visit to the Showroom of Lisbon's Smart Cities' project, Sharing Cities also took place. On this visit, it was possible to share innovative approaches and ideas on how to implement sustainable and energy efficient technologies either at technical and financial level. The visit was led by Nuno Xavier, Coordinator of the Sharing Cities project, in Lisbon.